Planet Pala: Green Living – Using Green Cleaners

Welcome to Planet Pala brought to you by Pala Band of Mission Indians and the Pala Environmental Department.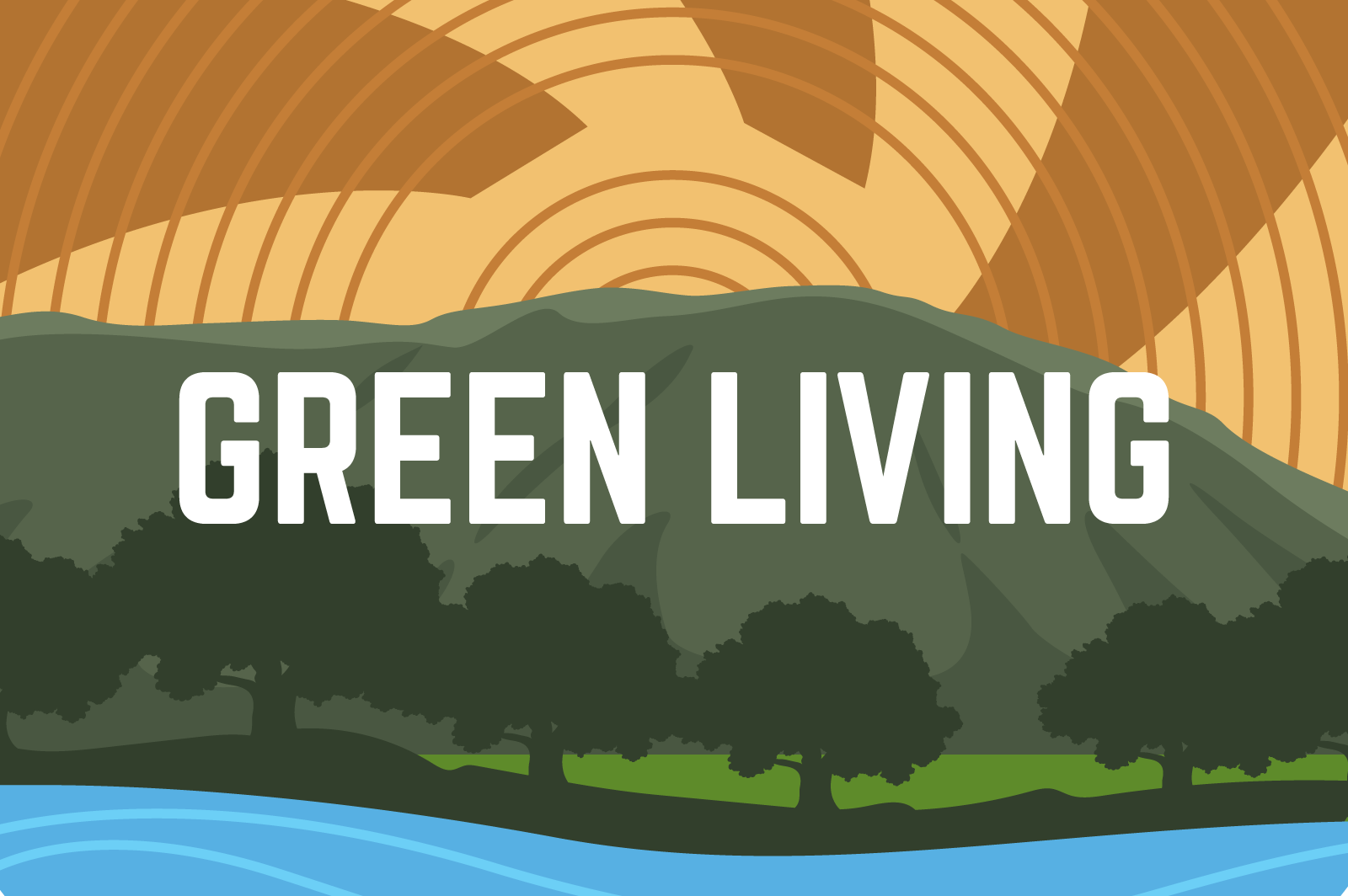 PLANET PALA – GREEN LIVING: USING GREEN CLEANERS
GREEN CLEANERS CAN LEAD TO A HEALTHIER HOME
Some cleaning products can cause eye, skin, or respiratory irritation, or other health issues.
Look for these logos: Safer Choice; EWG Verified; Good Housekeeping Green; Natural Products Association Certified
SIGNAL WORDS TO AVOID
Toxic; flammable; corrosive; irritant; caution; warning; danger; poison
Be careful of greenwashing: Just because a package says environmentally friendly, eco-safe, organic, natural, or green doesn't mean it is.
Signs of greenwashing:
• No proof
• Vagueness
• Irrelevance
• Lesser of two evils
• Fibbing
• False labels
Instead look for:
• Biodegradability
• Low- toxicity
• Low VOC
• Hypoallergenic
• Chlorine- free
• Non-toxic
• No ammonia
• Reusable/ reduced/ recyclable packaging
• Use of renewable resources – solvents made from citrus/ seeds/ vegetable/ pine oils
TIPS ONLINE
There are many recipes available online. Just do a quick search for what you need to be cleaned!
DOWNLOAD TIP SHEET
Feel free to download the Green Living – Using Green Cleaners (.pdf).
---
Green Living – Using Green Cleaners, Page 1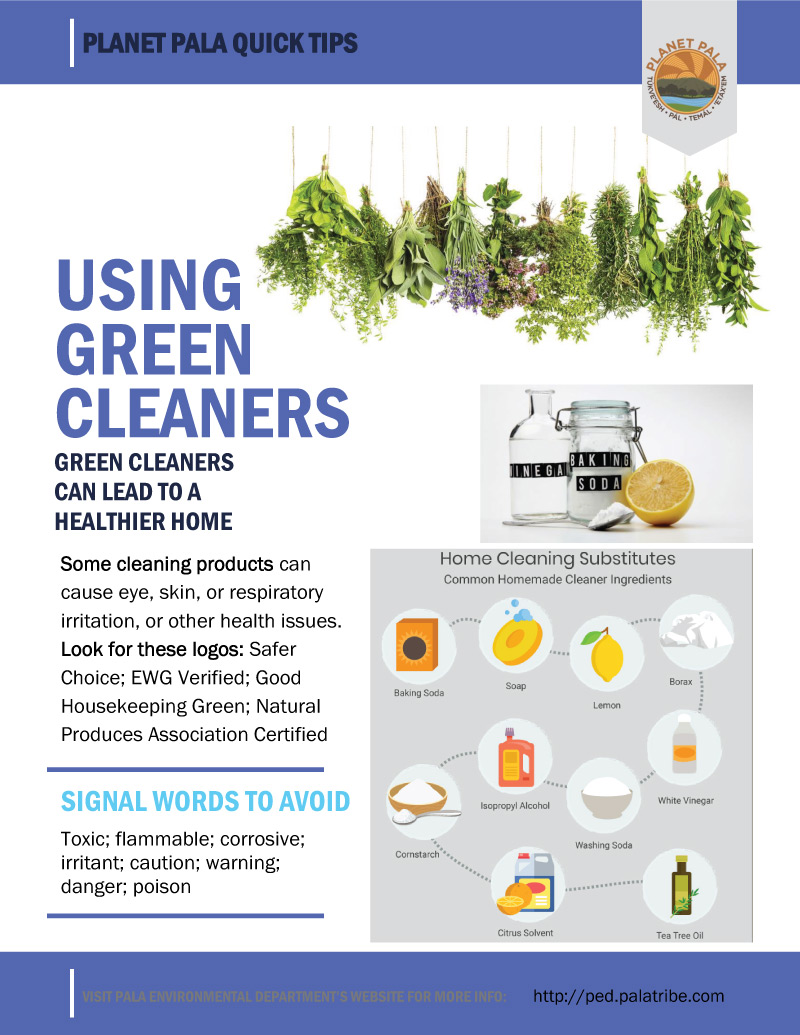 Green Living – Using Green Cleaners, Page 2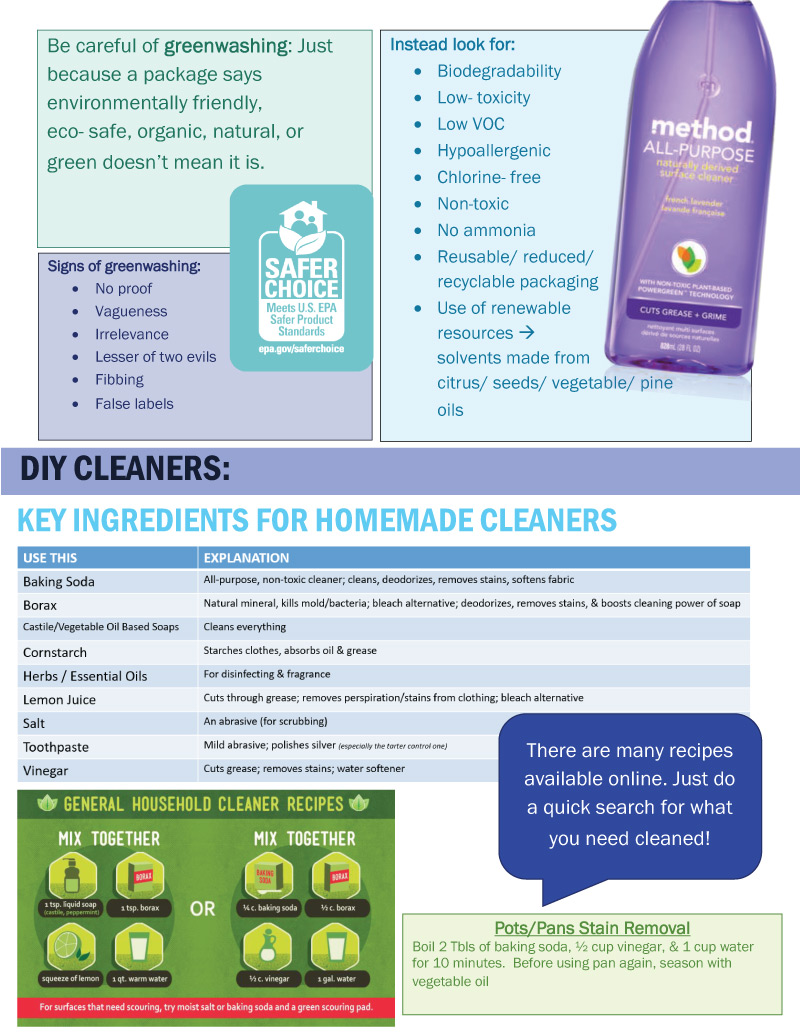 ---
PLANET PALA DIY, GREEN LIVING, AND WILDLIFE TIPS
Discover and follow our on-going Planet Pala series:
DIY | Green Living | Wildlife Tips
PLANET PALA ONLINE
You can find Planet Pala online:
Website | Instagram | Facebook
PED WATER RESOURCE SPECIALIST
For more information from Pala Environmental Department's Water Resource Specialist:
Heidi Brow's Profile | 760-891-3514 | hbrow@palatribe.com
PALA ENVIRONMENTAL DEPARTMENT
For more information contact the Pala Environment Department:
760-891-3510 | ped@palatribe.com | ped.palatribe.com.