San Diego Gas & Electric
Drone Assessments of Utility Poles
Pala Reservation
Beginning on January 6, 2020
Beginning on January 6, 2020, SDG&E crews will be working in Pala for approximately three weeks to conduct drone assessments of utility poles for fire vulnerability as part of the Drone Investigation, Assessment, and Repair (DIAR) Program.
WHAT TO EXPECT
SDG&E vehicles parked on roads with crews nearby. There may be some temporary background noise and dust while the drone is operating. There will be no disruption to electrical service. SDG&E crews will check in with Pala Tribal Law Enforcement each day that they are on the reservation.
WHAT YOU WILL SEE
SDG&E crews consisting of one drone pilot and one camera operator on the ground near power poles. Small, quad-copter drones equipped with cameras flying above and near power poles.
Pala Environmental Department
For more information contact the Pala Environment Department:
760-891-3510 | ped@palatribe.com | ped.palatribe.com
San Diego Gas & Electric DAIR Program
For more information contact the San Diego Gas & Electric DAIR Program:
844-765-6388 | sdge.com/drone-program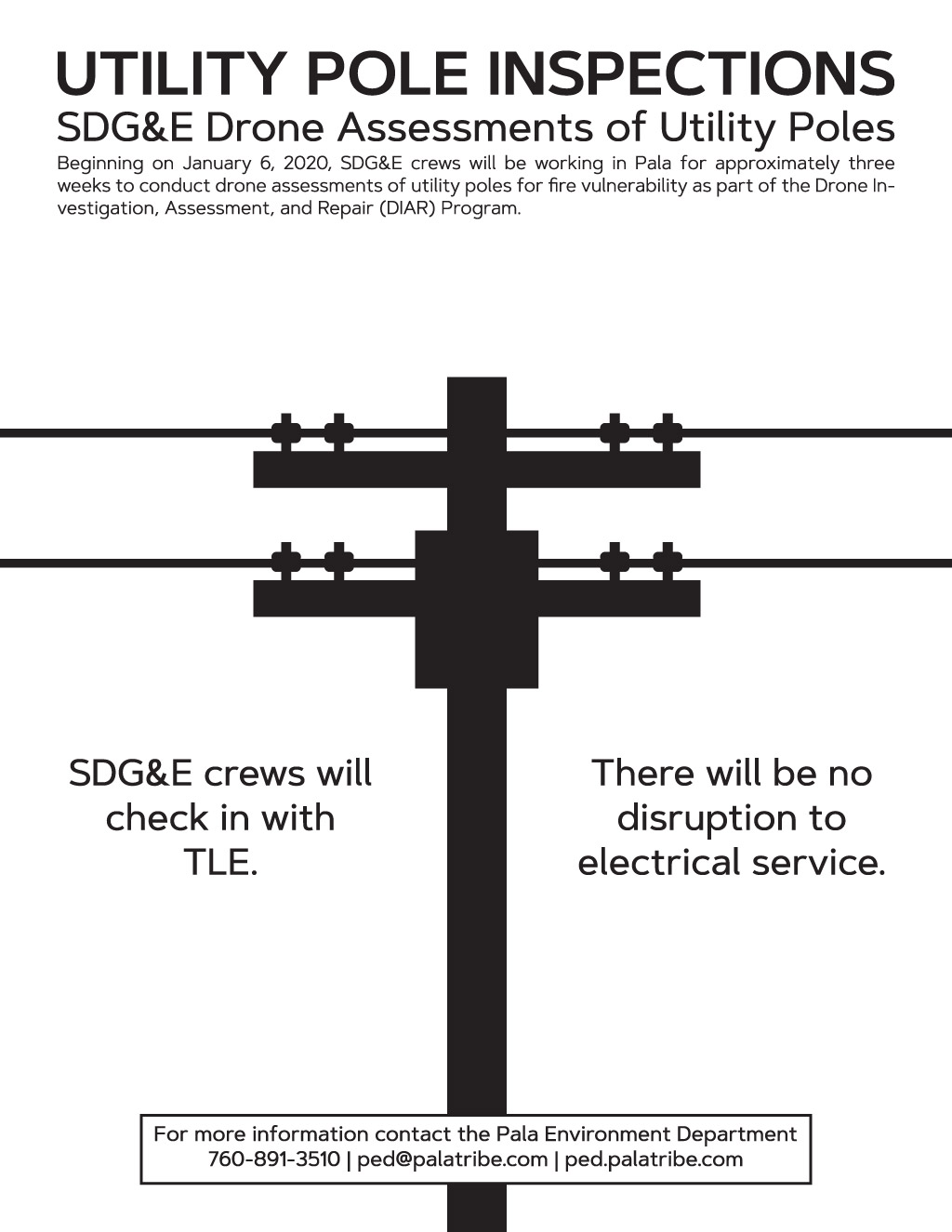 Info - SDGE DIAR Program