Newsletter: Planet Pala Summer 2023

Pala, CA – The Pala Environmental Department and Planet Pala announce the Planet Pala Summer 2023 Newsletter.


Letter from the Director
This new seasonal newsletter from the Pala Environmental Department (PED) includes helpful information about environmental topics, from our "What's in the News" section, sharing fun and interesting stories from around the country and the world, to our "Take Action" section highlighting things you can do to help Mother Earth.
In between, we have gardening tips, community events, and information you can use to help us protect Planet Pala. We hope you enjoy News from Planet Pala.
Please reach out to us with comments, questions, or suggestions. We are here for Pala and for you!

Check out the latest in environmental news, including details about the PED Swap Shop and a fun recycling quiz from The Washington Post (link in next paragraph).
Washington Post Recycling Quiz
Do you recycle? Do you ever wonder what you can and can't recycle? If you're like many people, you may be throwing away things you can recycle and trying to recycle things you should throw away.
Check out the Washington Post article and quiz; You're probably recycling wrong. This quiz will help you sort it out.
Pala Transfer Station Recyclables
When you're done with the quiz, look at our helpful Pala Transfer Recycle List of what you can and can't recycle in Pala.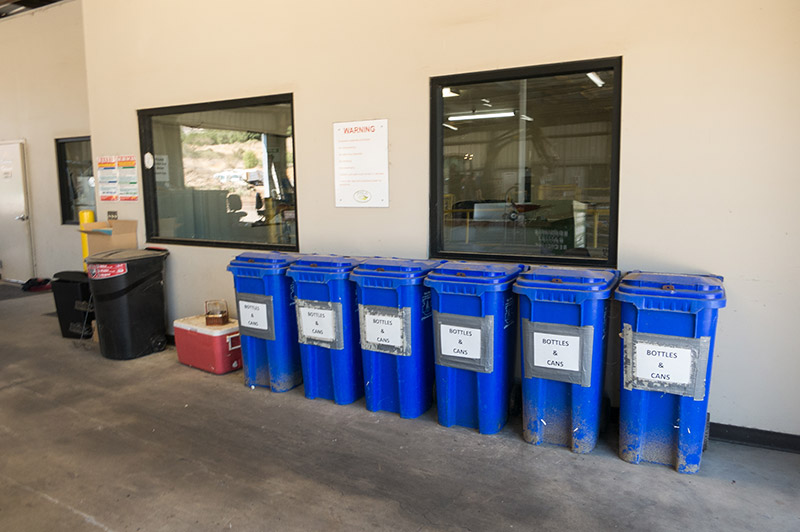 Recycle and Reuse at the PED Swap Shop
The Pala Environmental Department is dedicated to engaging as many people as possible in a sustainable lifestyle.  A Swap Shop is one way to promote sustainability. The Swap Shop provides an opportunity for people to donate items they are no longer using, swap them for other items, or pick up items they need or want, all for free.  By hosting these Swap Shops, the life of an item is prolonged and kept out of the landfill for a bit longer.  This is great for the environment and for everyone's wallets.   
Recently, Tina Fernandez, PED's Environmental Educator, was asked to speak during a virtual workshop on Pala's Swap Shop journey.  The webinar titled "SWAP SHOP: A First Step to a Tribal Reuse Program," which was offered in partnership with EFCWest shared how PED's idea of a resale store transitioned to a Swap Shop in order to collect data to determine the feasibility of a resale store.  This workshop was held for other tribal communities to share some insight on ways to divert waste from other tribes' waste streams.          
The first Swap Shop was held in July of 2022.  We diverted over 350 pounds of waste from the landfill and answered many questions about when we would have another Swap Shop, so we did it again in December 2022.  The first two Swap Shops were a success, so moving forward, PED has decided to continue to host these on a quarterly basis.  A Swap Shop was held on March 28th.  If you missed it, the next one will be on June 28 during the monthly Pala Pop-Up Shop.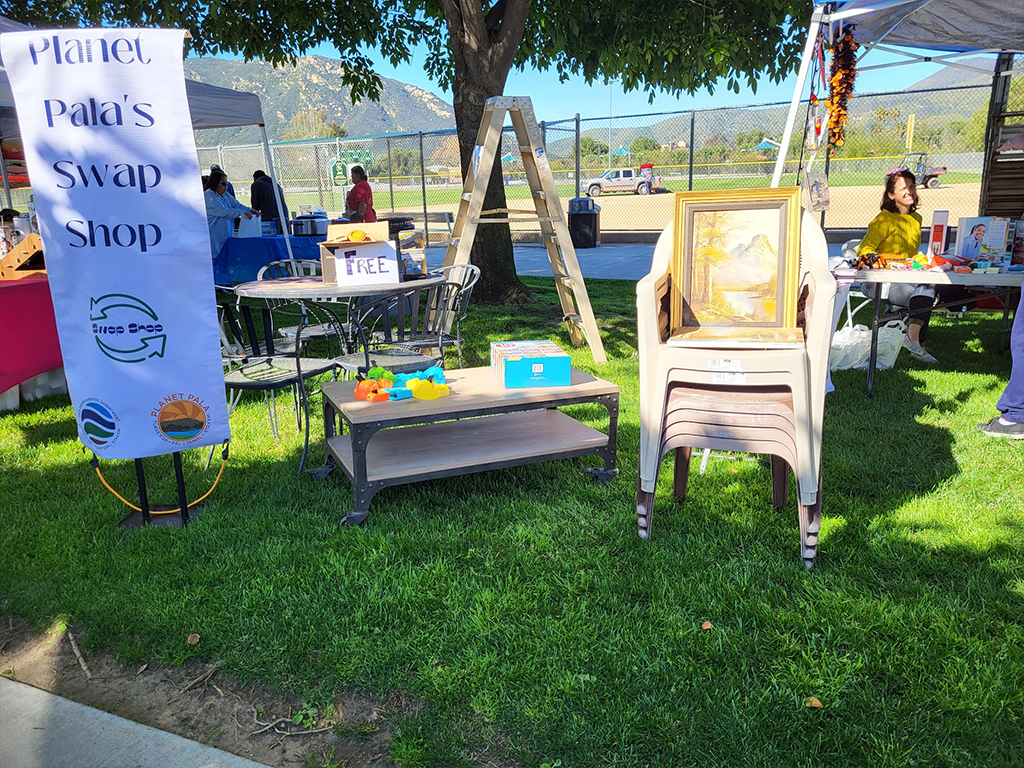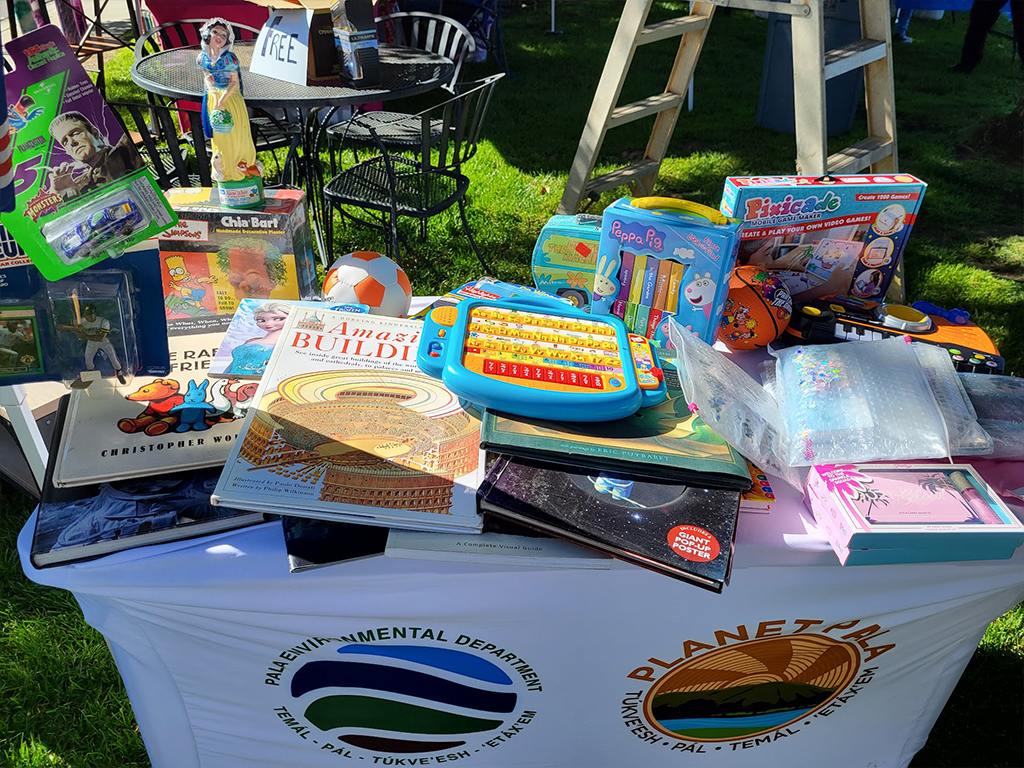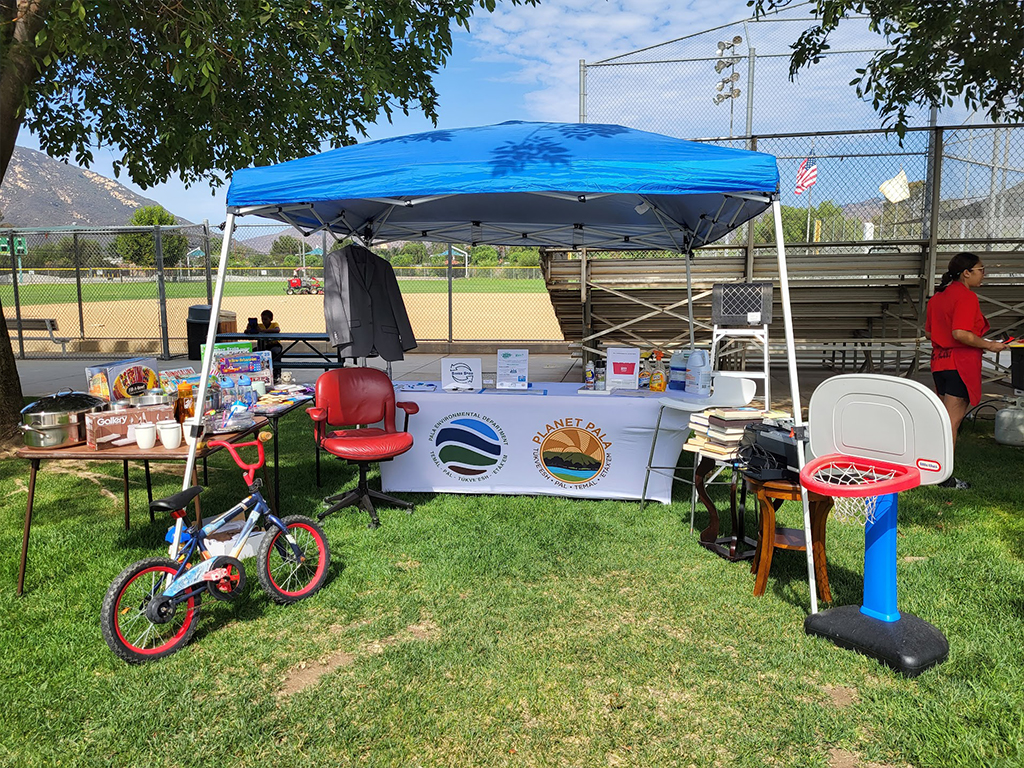 Check out what's happening in our community.
Household Hazardous Waste Collection
The Pala Transfer Station holds a Household Hazardous Waste Collection event every quarter. 
The next event takes place the week of July 10, 2023. It is open to all Pala tribal members, community members, and employees.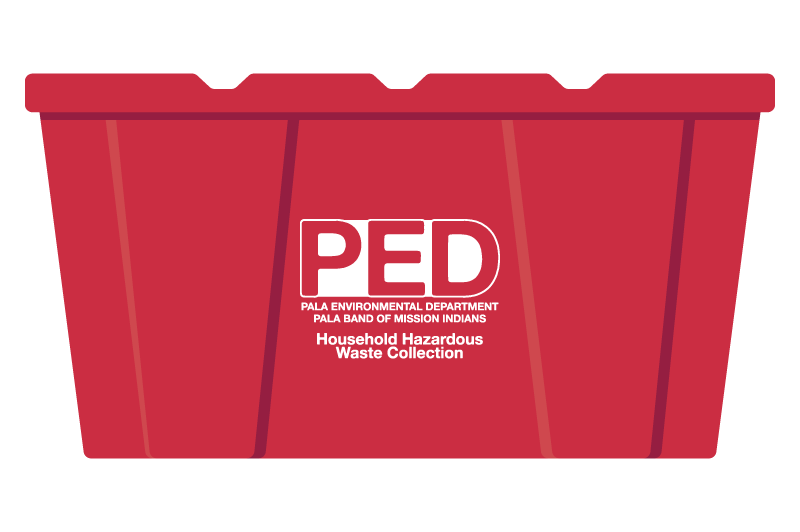 The Pala Demonstration Garden is Growing
PED has been slowly moving along with setting up our Pala Demonstration Garden site, located next to the Pala Administration Building. We hope that the garden will be open for use by the community later this spring/summer, although it will not be fully finished until next year.
It has been paid for through various grants and has been designed to serve multiple purposes, including: creating an outdoor education area for PED workshops and youth activities; improving habitat for our local pollinators and wildlife; installing native plant areas that could be used for both gathering by residents and local pollinators alike; growing organic fruits and veggies; starting seedlings in the greenhouse for restoration projects and Pala residents; and various demonstration areas for composting, pollinator-friendly gardens, waterwise plantings, and stormwater/flood control. 
We are working on finishing the fruit orchard, a raised bed area for veggies and edible flowers, and a small pathway through one of our native plant areas. We have also finished installing our shed and composting stations, soon to be joined by a greenhouse.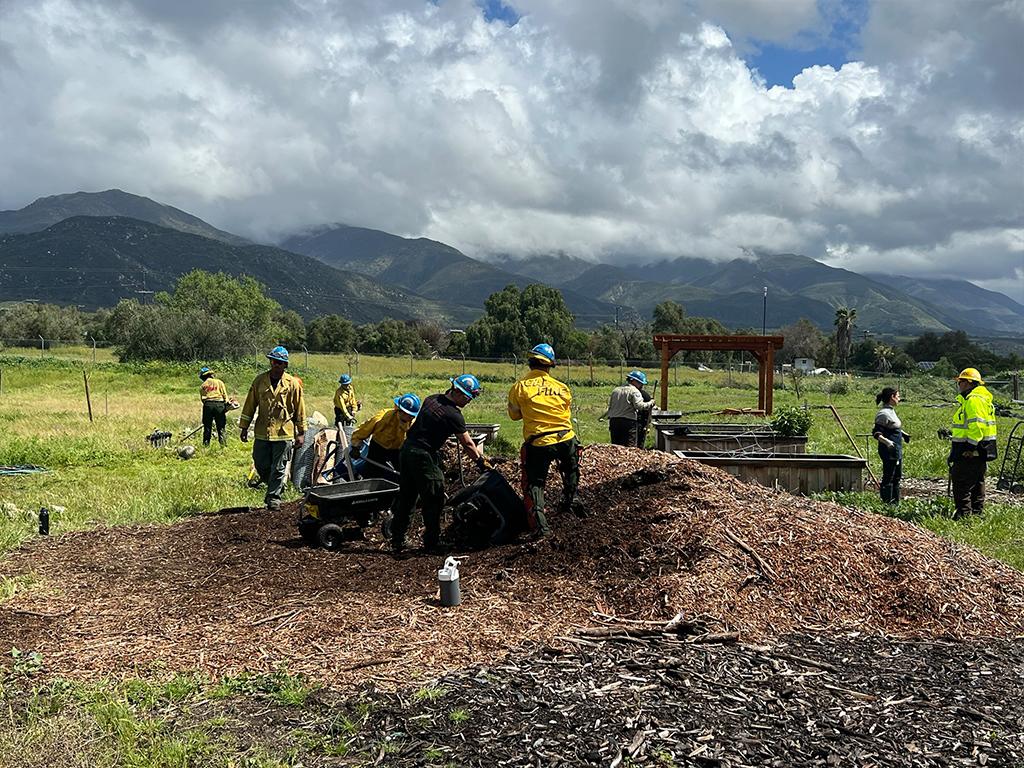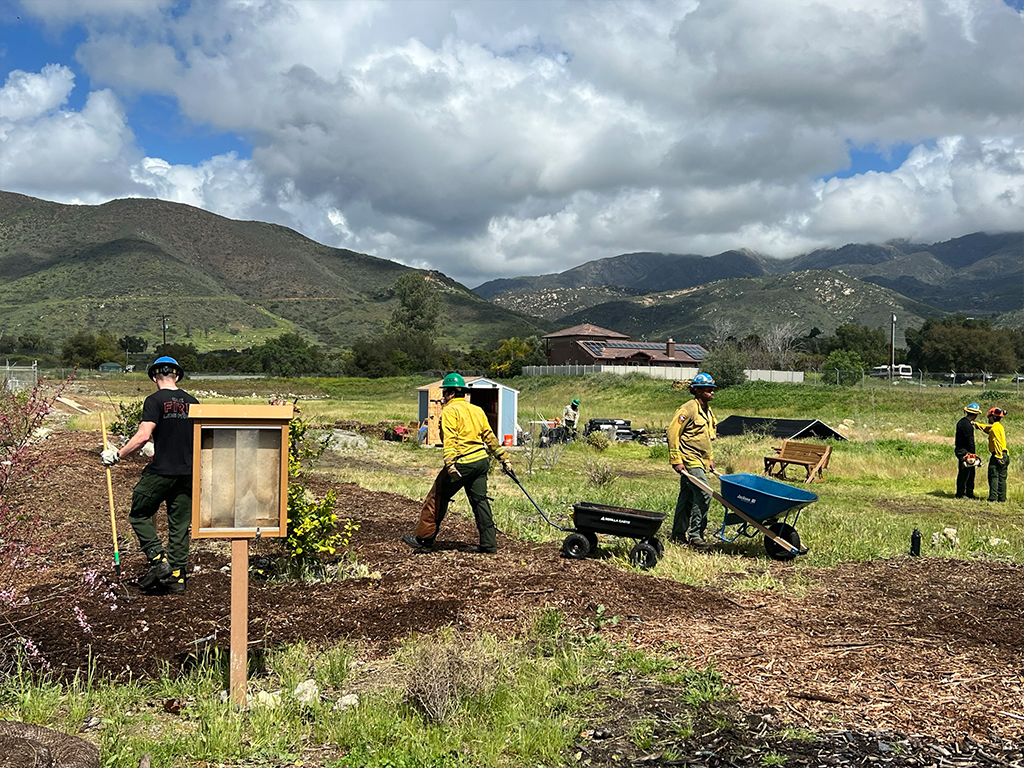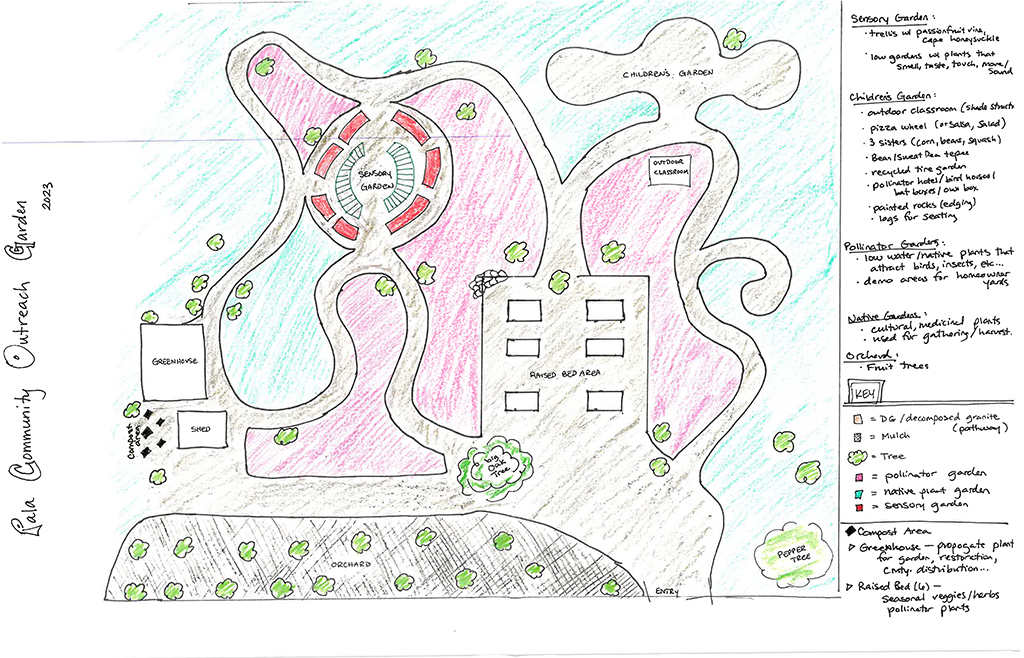 Weather Station
PED has also installed a weather station here, which can be viewed by anyone: Pala Environmental Department Weather Station.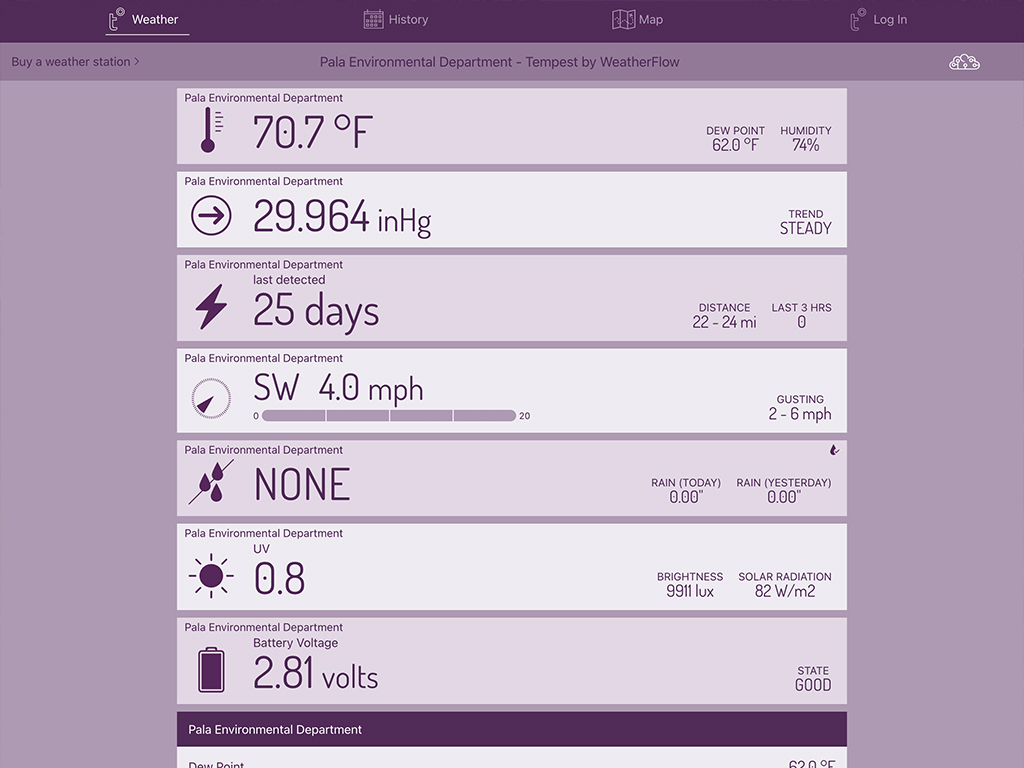 Outdoor Classroom and Children's Garden Area
Next, we will be working on our outdoor classroom and children's garden area.  This section will have all sorts of fun activity spots for our local youth to go out and get their hands dirty.  We're planning on having a recycled tire garden with succulents; a pizza wheel garden; a three sisters garden with corn, beans, and squash; pollinator hotels; and a sunflower corner.
Thank you to Volunteers
We also wanted to give a HUGE shout-out to our wonderful volunteers – we've had some local high schoolers logging some of their volunteer hours here, as well as extra help from our natural resource field crew, the California Conservation Corp and our Pala Environmental Department.  We'll have lots of future opportunities to help out in the garden, building pathways, planting TONS of plants, weeding, mulching, and many other activities.
Volunteer
If you're ever interested in helping out, contact us at ped@palatribe.com or (760) 891-3510 for more information.

Interested in growing your own vegetables? We have everything you need to know to start a veggie garden in your own backyard. 
Starting your veggie garden:
      Prep your garden beds. Amend the soil with some good quality compost.  You can also mix in a little organic fertilizer to give your plants an extra boost to start their growth.

      Figure out a timetable of when to plant your seeds, either in the ground or in starter kits.

      To help manage your pest issues, try the following tips:
o   Companion planting – these are groups of plants that do well together.  Check out this Companion Planting Chart and Guide for Vegetable Gardens.
o   Use flowers to encourage pollinators to visit your veggies and reduce pests.  Examples include nasturtium, marigold, zinnia, tansy, calendula, and cosmos.
      Last step – always add mulch (either mulch chips or straw) to prevent weeds, improve water retention, and keep the plants' roots cooler.
General Landscaping:
      Prune or remove any dead branches or any growth impacted by frost. 

      Replenish your mulch – this will help block weeds now that it's starting to warm up.

      You can also do a quick soil test (for pH, nutrient levels, and heavy metals) to see what you might need to add to improve soil health. 
Other Garden Tips & Tricks:
·       Do you learn best from short videos?  Check out this awesome local company, Epic Gardening, for more ideas. 

Don't forget that along with recycling, the Pala Transfer Station also picks up household hazardous waste. What is household hazardous waste or HHW?
Household Hazardous Waste: What You Need to Know
HHW is an unused/ leftover portion of hazardous chemicals or materials.
They can be labeled with DANGER, WARNING, TOXIC, CAUTION, POISON, FLAMMABLE, CORROSIVE, or REACTIVE.
HHW would be like drain cleaner, pesticides, or herbicides in most households. If the container is empty, it can be placed in the recycling.
We accept:
Motor Oil & Filters

Scrap Metal

Pool Chemicals

Nail Polish

Appliances

Paint/turpentine

Cleaning Products

Printer Ink

Drain Cleaner

Antifreeze

Solvents

Batteries

Pesticides

Thermometers

Light Bulbs

Electronic Waste
If you do not have a red bin, swing by the Pala Transfer Station to pick one up.

What Can PED Do For You? Questionnaire
If you are a Pala resident, we want to hear from you about what PED can do for you. We want your feedback. Please take the What Can PED Do for You? Questionnaire to make your voice heard and put us to work for you and Pala's environment.

Welcome back to our former Wildlife Biologist and now Environmental Planner, Kurt Broz.
Hello, Pala! I am happy to be back!
I am Kurt Broz, Pala's Environmental Planner. I've worked as a wildlife biologist / environmental planner previously for Pala, as well as the County of Riverside and Fort Irwin. I already have a few projects in various stages, including restoring some wildlife habitat near the Youth Camp using BIA grant funding.
I will also be assisting with a General Plan for Pala, helping to expedite housing and economic development while also maintaining some of these amazing open spaces here in Pala. I will be continuing to work on a variety of projects, from habitat restoration to permitting to assisting other departments with navigating environmental rules and issues.
Be sure to stop by Trujillo Creek and enjoy the trees and bushes planted there by our staff as part of one of the great projects I worked on before my brief time away. We hope to provide the best environmental services to the people of the Pala community. Oh! And we plan to have a greenhouse soon to grow native plants for the community and our restoration projects. Let us know which plants you would like to see available for planting at kbroz@palatribe.com.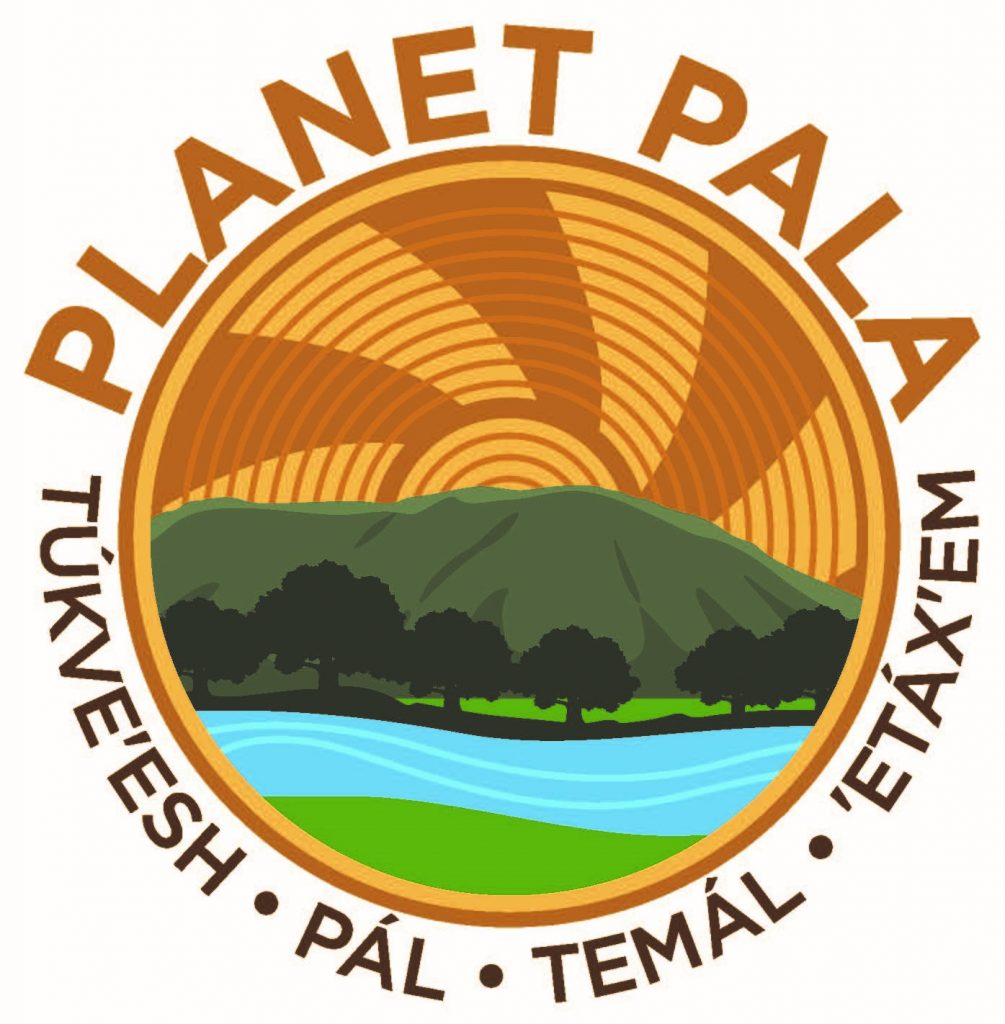 Planet Pala
Welcome to Planet Pala. This is the place to learn how you can help the Pala Environmental Department protect Mother Earth. Come to Planet Pala to learn about Pala's plants and animals, discover how to do your fun activities like building a DIY bee habitat or planting a pollinator garden, and get tips on healthy, green living.
Planet Pala Newsletter Sign-up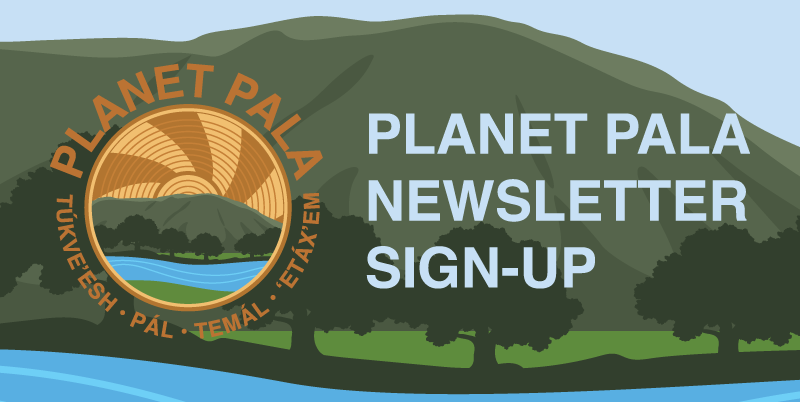 Did you receive this newsletter via email? Was it forwarded to you from a friend or family member? Help us spread the News from Planet Pala by making sure you are signed up on our subscription list and by sharing this newsletter.
We are glad you are here!
Pala Environmental Department
For more information, contact the Pala Environment Department:
760-891-3510 | ped@palatribe.com | ped.palatribe.com