Announcement: New PED Logo

Pala, CA – The Pala Band of Mission Indians and the Pala Environmental Department announce the new Pala Environmental Department Logo.

New PED Logo
The Pala Environmental Department is excited to introduce a new look and feel to our logo and website. With the introduction of Planet Pala community initiative, our work on climate change adaptation and resilience, and ongoing projects to preserve and protect Pala's environment, it seemed like a good time to bring a fresh look to the department.
PED Mission
Our mission is to protect temál, pál, túkve'esh, and 'etáx'em – sky, water, land, and people – which is reflected in our new logo and colors. We hope you like it!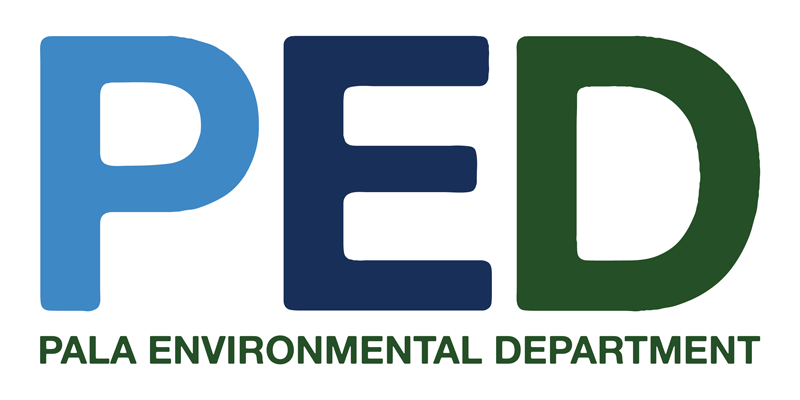 [lsvr_separator type="default" margin_top="medium" margin_bottom="medium"]

[lsvr_separator type="default" margin_top="medium" margin_bottom="medium"]

[lsvr_separator type="default" margin_top="medium" margin_bottom="medium"]

[lsvr_separator type="default" margin_top="medium" margin_bottom="medium"]
Pala Environmental Department
For more information contact the Pala Environment Department:
760-891-3510 | ped@palatribe.com | ped.palatribe.com