Announcement: Climate Change – Family Emergency Plan

Welcome to the Climate Change series brought to you by Pala Band of Mission Indians and the Pala Environmental Department.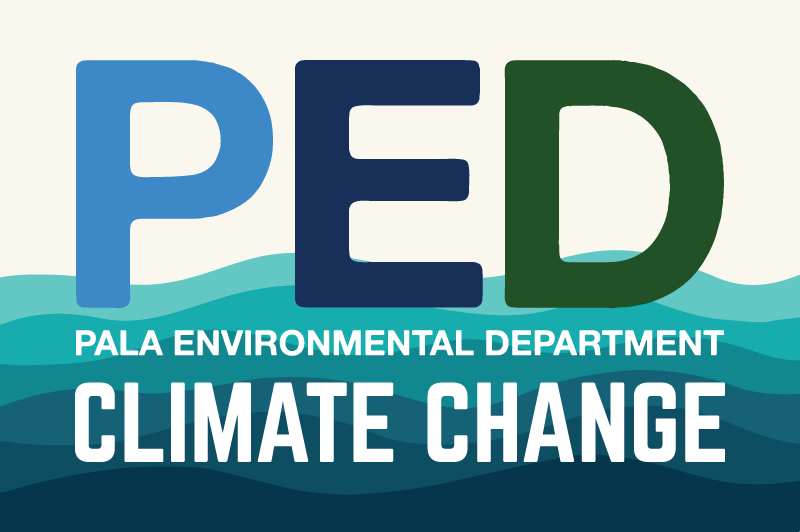 Do you have a family emergency plan? Plan now to keep your family safe!
During an emergency, does your family know what to do, where you can all meet up together, and how to get ahold of one another?
Know your hazards: earthquakes, flash flooding, wildfires, extreme heat, disease outbreaks, etc.
4 steps to keep your family safe
Make a family disaster plan
Build an emergency supply kit (enough for 3-5 days)
Stay informed
Get involved with a local CERT team
Family disaster plan
ID's possible local emergencies & what to do during them
Lists your plans & meeting spaces for your family, plus how to get ahold of one another
Checklist on building an emergency supply kit
Reviews practical items that you'll need to know in an emergency (e.g. shutting off your gas)
How to stay informed
Register your phone on Alert San Diego
San Diego County Emergency App (free)

Info on evacuation routes/maps, shelter locations, resources on how to build a kit or make a family plan

Twitter

Cal Fire / San Diego County Fire
NWS San Diego
Caltrans
Ready San Diego

Radio (Rez Radio 91.3, KOGO AM 600, KLSD AM 1360)
Check for weather alerts
Caltrans Road Closures
Check Rain Levels (in real-time) in SD County
https://sandiego.onerain.com/home.php
Know your weather terms
Flash Flood Watch – potential for urban and unusual flooding from heavy rain rates including burn scars
Flash Flood Warning – urgent danger from flooding (running water over 6 inches). Flash flood advisory for lower impact.
Winter Storm Watch – potential for damaging high wind and/or heavy snowfall impacts to travel
Winter Storm Warning – urgent heavy snow and high wind. Winter storm advisory for lower impact.
***
---
PALA ENVIRONMENTAL DEPARTMENT CLIMATE CHANGE SERIES
Discover and follow our on-going Climate Change series:
Climate Change
PLANET PALA DIY, GREEN LIVING, AND WILDLIFE TIPS
Discover and follow our on-going Planet Pala series:
DIY | Green Living | Wildlife Tips
PLANET PALA ONLINE
You can find Planet Pala online:
Website | Instagram | Facebook
PALA ENVIRONMENTAL DEPARTMENT
For more information contact the Pala Environment Department:
760-891-3510 | ped@palatribe.com | ped.palatribe.com.