Planet Pala: DIY – How to Build an Insect Hotel

Welcome to Planet Pala brought to you by Pala Band of Mission Indians and the Pala Environmental Department.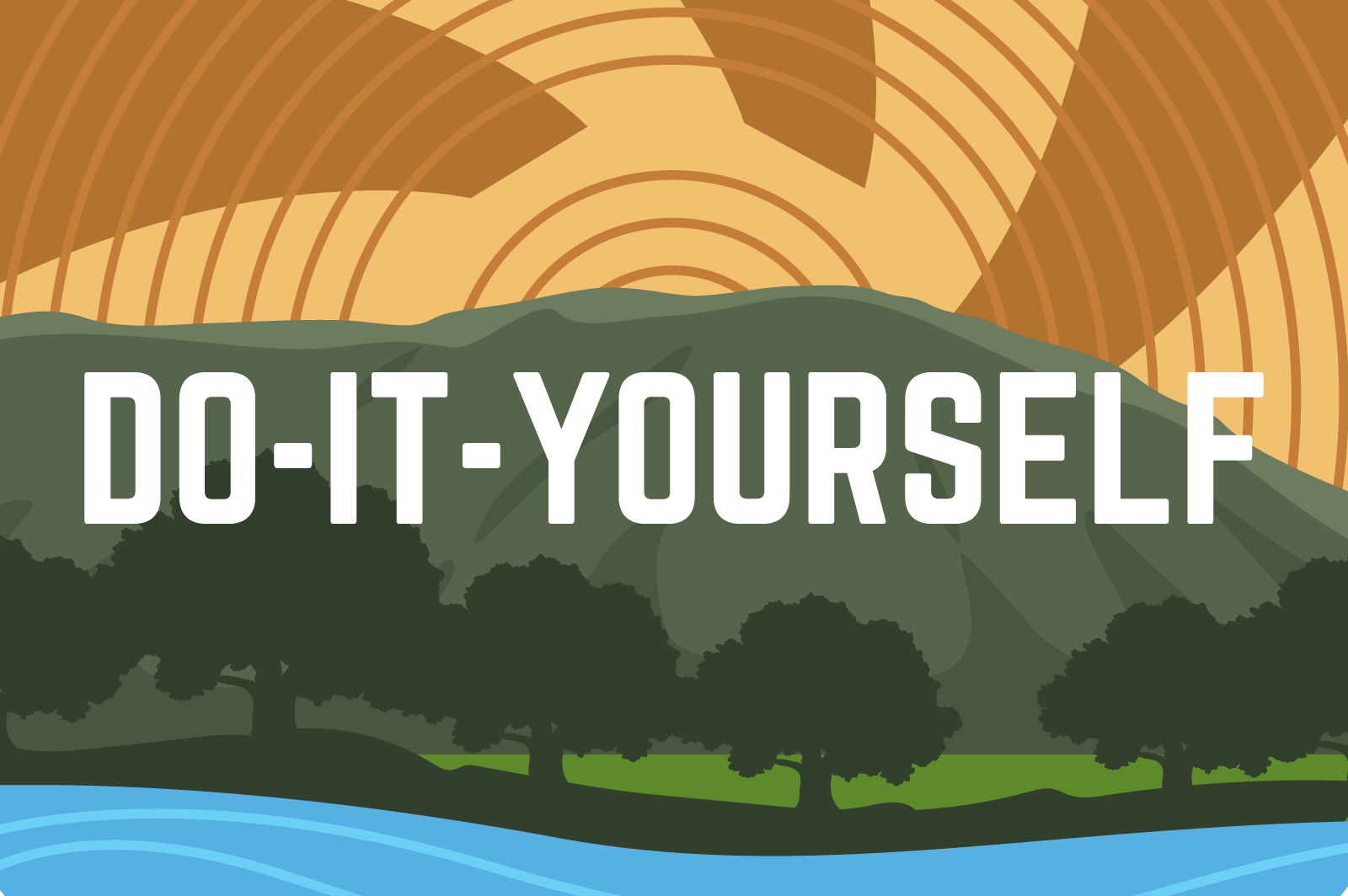 PLANET PALA: DIY – HOW TO BUILD AN INSECT HOTEL
HOW TO BUILD AN INSECT HOTEL
We need pollinators & they need us! Pollinators help our ecosystems by protecting our food sources, increasing wildlife resiliency, and protecting us from climate change impacts. They help move pollen around to new plants.
INSECT HOTELS
Increase your pollinators by putting one of these in your yard & watch who moves in. Make it yourself, or buy one.
PALA'S POLLINATORS
• Native Bees (usually non-stinging)
• Butterflies & Moths
• Ladybugs & Lacewings
• Hummingbirds
• Beetles & Flies
• Bats & Birds
BENEFITS OF POLLINATORS
• 75% of our food crops rely on pollinators!
• Pollinators help plants, & plants help pollinators
• Increase the resiliency of our ecosystems
• Bees visit 5 million flowers to make 1 pint of honey
• Some bugs eat others that are crop pests
• They support biodiversity & help ↓ climate impacts
How to Build your own: [see graphics below]
DOWNLOAD TIP SHEET
Feel free to download the DIY – How to Build an Insect Hotel (.pdf).
---
DIY – How to Build an Insect Hotel Sheet, Page 1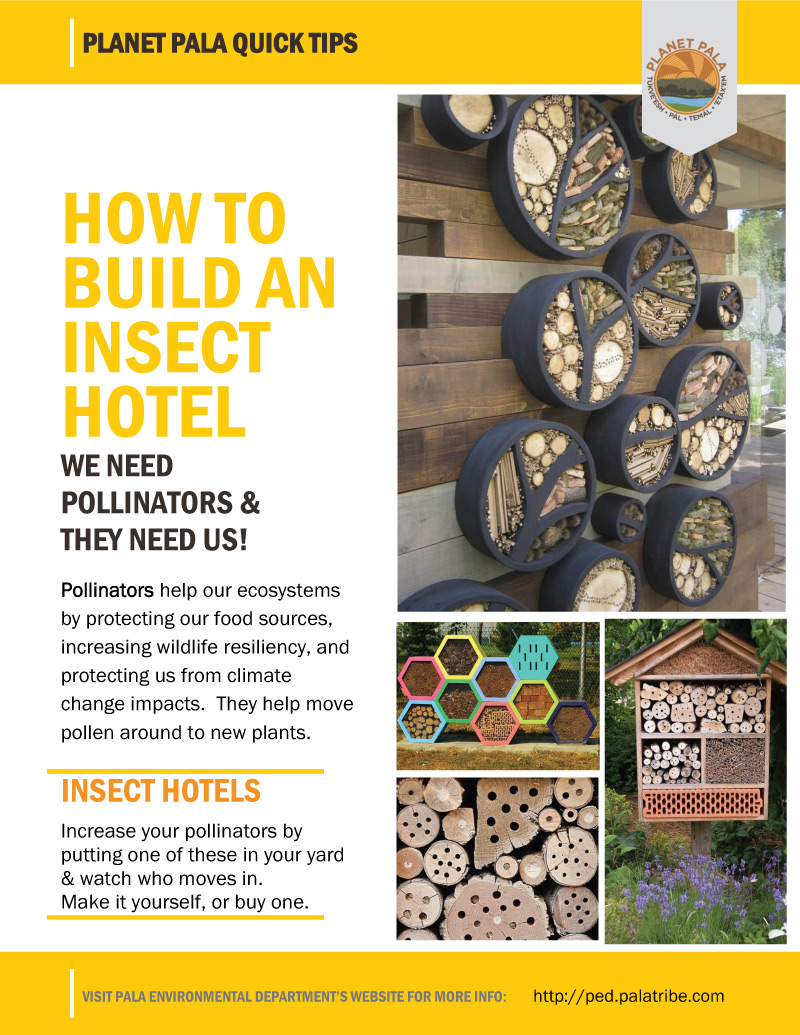 DIY – How to Build an Insect Hotel Sheet, Page 2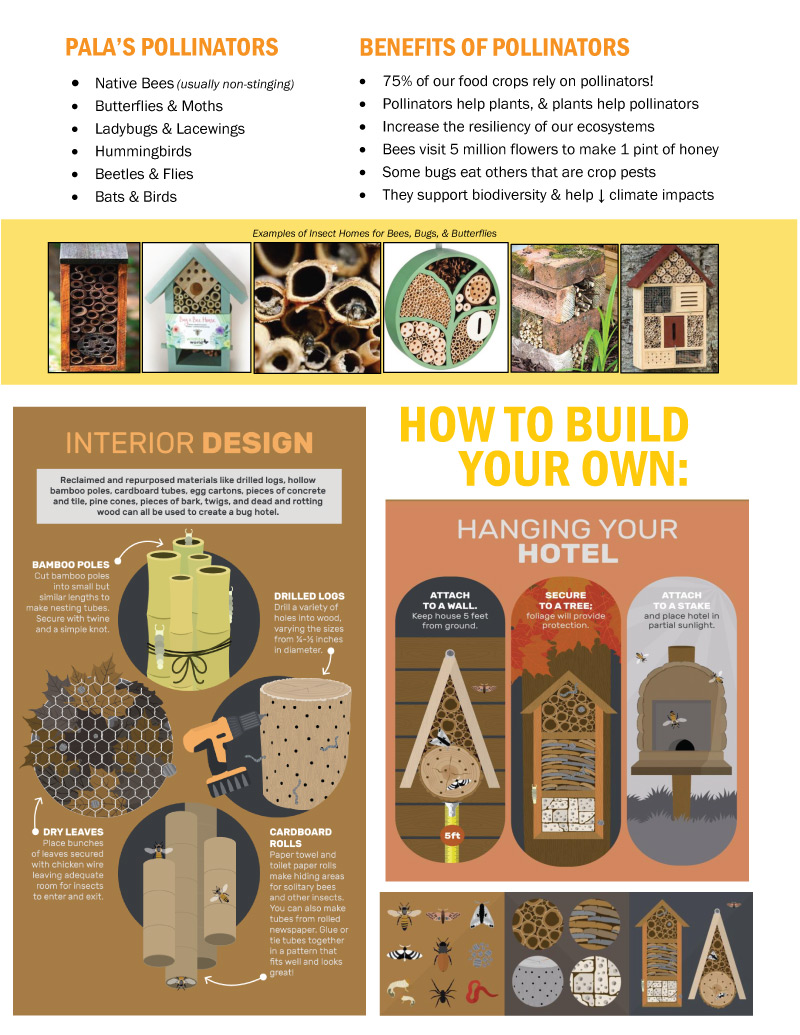 ---
PLANET PALA DIY, GREEN LIVING, AND WILDLIFE TIPS
Discover and follow our on-going Planet Pala series:
DIY | Green Living | Wildlife Tips
PLANET PALA ONLINE
You can find Planet Pala online:
Website | Instagram | Facebook
PED WATER RESOURCE SPECIALIST
For more information from Pala Environmental Department's Water Resource Specialist:
Heidi Brow's Profile | 760-891-3514 | hbrow@palatribe.com
PALA ENVIRONMENTAL DEPARTMENT
For more information contact the Pala Environment Department:
760-891-3510 | ped@palatribe.com | ped.palatribe.com.